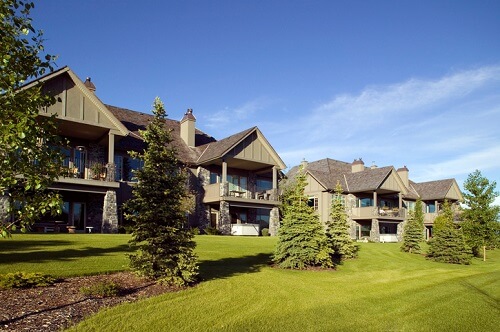 Even with Vancouver's long-running status as one of Canada's two most overheated residential markets, the city's detached home segment is on another league altogether.
Taking into account median incomes, recent benchmark prices in Vancouver's neighborhoods have placed detached houses well out of reach of a vast majority of hopeful would-be buyers, according to the latest analysis by real estate information portal and brokerage Zoocasa.
The findings supported a global price study released by The Economist last month, which ranked Vancouver the 5th most overvalued urban real estate market globally, and Canada the 3rd most overvalued country in terms of housing values overall.
The study found that homes in Vancouver are priced 65% higher than they should be based on local incomes. The average housing price in the city increased by around 12.3% per year since 2011, and by 60.4% over a half-decade period.
Read more: B.C. markets take the lead in national home price growth
In its report, Zoocasa stated that the 5 most expensive Metro Vancouver markets for detached houses are as follows:
Rank 1 - Vancouver West
Benchmark Price: $3,278,500
Minimum Required Income: $450,292
Actual Median Income: $65,327
Income Gap: $384,965
Rank 2 - West Vancouver
Benchmark Price: $2,832,600
Minimum Required Income: $389,468
Actual Median Income: $89,808
Income Gap: $299,660
Rank 3 - Richmond
Benchmark Price: $1,669,900
Minimum Required Income: $230,866
Actual Median Income: $57,779
Income Gap: $173,087
Rank 4 - North Vancouver
Benchmark Price: $1,649,700
Minimum Required Income: $228,110
Actual Median Income: $67,119
Income Gap: $160,991
Rank 5 - Burnaby South
Benchmark Price: $1,621,000
Minimum Required Income: $224,195
Actual Median Income: $64,737
Income Gap: $159,458